to smoke or not to smoke…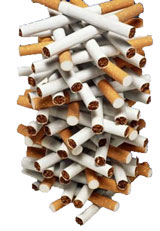 "Passive smoking kills more than 11,000 a year in the
UK" – BBC
These alarming statistics demand an immediate call for action towards more healthy and responsible management of public spaces.
As a conscious party, Synergy feels the need to maintain its ethical integrity by providing an environment to accommodate all, smokers and non smokers, promoting a more tolerant coexistence.
Synergy therefore continues its work to safeguard everyone's inclusion by implementing a partial non-smoking policy throughout the night. We hope that you will understand our vision and help us by supporting this exiting and daring project!
As most of you know we launched this experiment at the Octover 2005 event and we want to thank you all for your collaboration. It was exciting to see that apart from a few exceptions most of our guest really took to the idea and helped us maintain a smoke free dance floor etc…
we have been developing this ever since – please note that the following rooms are non smoking areas at the October 2006 event at the SeOne
The Main arena of the Kundalini Dance Floor
&
The Scandalous Cabaret – located in the red room

also the healing arch in deep blue
all other areas are okay to smoke!
THANK YOU
for your support and understanding